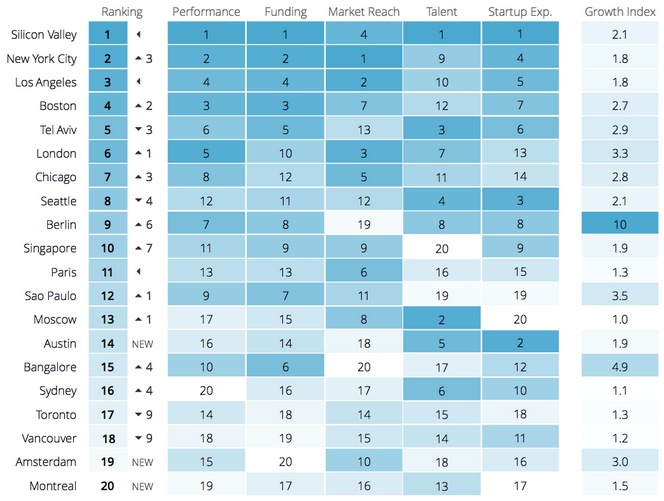 In the past year, references to Amsterdam continuously appeared within headlining tech stories about Europe. Some of the more eye-catching bits of news include: Amsterdam-based WeTransfer raising $25 million in their first round of funding; global coworking space WeWork opening an office on the Weteringschans, its first location in continental Europe; and most recently, Amsterdam landing a spot on Compass's list of top 20 worldwide startup ecosystems—only one of three cities new to the list. (If you're looking for a larger rundown of Amsterdam tech stories, check out Dutch startup pubs, StartupJuncture and Silicon Canals, and read up on Tech.eu 's deep dive on Amsterdam's startup ecosystem). These happenings signal a rise of status for Amsterdam as a global startup city as well as a possible confirmation of money well spent by the city.
Amsterdam Capital Week, a coming together of European startups and influential VCs across a variety of programs, simultaneously reinforces and contributes to building this image. Happening during the week of September 24th, the event will feature the efforts of Professional Rebel and Uprise Festival, with whom FuelUp will be proudly partnering! Professional Rebel will lead the Capital Tour XXL in which they will escort startups around the city–the Amsterdam way, by bicycle–to the HQs of select VCs and Angel investors on September 23rd. Uprise Festival comes back for its 2nd year, this time in a larger venue and for two days on September 25th and 26th, hosting 200 startups and featuring dozens of exhibitions to cater to job-seeking students, innovation professionals, and the whole tech community.
To maximize these events, we're working with Professional Rebel and Uprise to help source the most exciting startups and facilitate connections between parties. We're very excited to contribute to Amsterdam Capital Week and see these collection of events as further proof that 2015 holds a lot of promise and prosperity for Amsterdam's startup ecosystem.